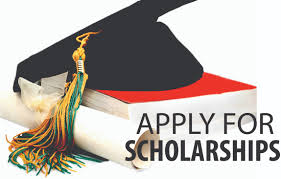 See the Guidance Department for information and applications for the following scholarships and awards:

2019 B. Davis Scholarship - This $1,000 scholarship is available to all high school juniors and seniors as well as all students currently registered in any post secondary institution. There is no age restriction. Deadline for submission is May 22, 2020. Visit their website at http://www.studentawardsearch.com/scholarships.htm to read about the scholarship and to apply

2020 CPCU Scholarships- This is open to all senior high school students planning to attend college in the fall as a full-time student. Deadline for submission is March 30, 2020. Visit their website to read more about the scholarships and how to apply.

CPCU Scholarship
Student Loan Awareness Award
Constantino Scholarship

(2) $1,000.00 Scholarships to be awarded by the Syracuse Track Club to deserving male and female High School seniors who participate on their school's cross country and/or track and field teams. Syracuse Track Club Scholarship

Sheet Metal Apprenticeship Program

Joel S. Waterman Build America Apprenticeship program will not leave one with financial debt, as college would, and it accumulates college credits during the program. Availble for students interested in entering the trades.

AXA Achievement Scholarship

The AXA Achievement Scholarship provides over $1.4 million in scholarships to young people throughout the nation representing all 50 states, Washington DC and Puerto Rico. Students have the opportunity to receive a $2,500, $10,000 or $25,000 scholarship. In addition, for every student who wins a scholarship, a grant in the amount of $1,000 will be made to the winner's school. AXA Achievement ScholarshipAbbott and Fenner Scholarship Program

VFW Auxiliary Scholarships

The VFW Auxiliary is proud to offer scholarships and participate in scholarship contests that promote patriotism, assist students in furthering their education and help students reach their full potential. VFW Auxiliary

Most Valuable Student Scholarship

The Elks National Foundation awards $2.9 million in college scholarships to a total of 500 high school seniors nationwide through its Most Valuable Student scholarship contest. Elks National Foundation

Chegg Scholarships - Chegg Scholarships is a completely free scholarship search engine with over 25K scholarships. This is open to all students in high school. Chegg Scholarships
Abbott and Fenner Scholarship Program

Abbott and Fenner Business Consultants are pleased to be able to continue with our scholarship program for the 13th year. They will be awarding up to $1,000 to the winner(s) each year. Scholarhip deadline - June 12, 2020. Application process - students will submit an essay on the topic that appears on the scholarship page of our website: http://www.abbottandfenner.com/scholarships.htm

Cristin Ann Bambino Scholarship

Awarded on a regional basis to nine students. Seven regional winners will receive a $3,000 award, one second-prize winner will receive a $4,000 award and one statewide winner will receive a $5,000 award.

Paul Jensen Scholarship

Awarded to two individuals on a statewide basis. The overall winner will receive a $5,000 award and a runner-up will receive a $3,000 award.

Joseph Goncalves Student Humanitarian Scholarship

Awarded to two individuals on a statewide basis. The overall winner will receive a $5,000 award and a runner-up will receive a $3,000 award.

The Hagan Scholarship


The Hagan Scholarship is a nationwide merit-based scholarship, designed to provide each recipient with the opportunity to graduate college debt free. Hagan Scholarship

Cristin Ann Bambino, Paul Jensen, and Joseph Goncalves Student Humanitarian Scholarships must be received before Friday, April 23.

Send Applications to: Krystel Allen, Administrative Assistant - New York Insurance Reciprocal - 333 Earle Ovington Blvd, Suite 905 - Uniondale, NY, 11553-3624.
The Pearl Clark Extraordinary Award, $100

Awarded to a graduating senior who exemplifies the characteristics that were Pearl Clark. This student, like Pearl, has shown qualities that make them extraordinary at being ordinary. They have demonstrated signs of love, kindness, compassion, and a self-sacrificing attitude towards others. This individual roots for the underdog and puts others and their needs before themselves. Many awards are given for what a student has done and many more for what a student will do. This award recognizes this student for who they are perceived to be by those they come in contact with not in a big splashy event, but in their day to day conduct. It has not gone unnoticed. Our hope is that you will continue to live a life that is "extraordinary at being ordinary." Please complete the local scholarship award application AND provide 2 letters of recommendation. One letter should be from a school staff member and one letter from an outside religious or civic organization explaining why this individual is extraordinary at being ordinary.

Steven Ernest Esposito Scholarship

The family of Steven Ernest Esposito is proud to offer two $1500 college scholarships to any senior attending a two-year or four-year college. Preference will be given to any student majoring in the environmental or agricultural sciences; however, this is not a necessity to apply. Applicants should display a desire to preserve the environment, allowing future generations opportunities to enjoy the outdoors.
Patricia Tomaino-Darrow APW Enrichment Scholarship

The family of Patricia Tomaino-Darrow, a Social Studies teacher at APW High School has established a scholarship fund in their mother's name to provide opportunities for students to travel, try new things and experience new cultures.

This Scholarship is awarded to Altmar-Parish-Williamstown Central School District students in the elementary through high school, who desire to participate in an enrichment opportunity offered by the school district but are in need of additional funding in order to participate. The amount of the award will vary. Monetary award will be directed to the advisor or organizer of the event the student wishes to attend. Information and scholarship application.
Some of the links made available to you throughout the APW Guidance Department will allow you to leave the APW Central School District (APW CSD) web site. Please be aware that the Internet sites available through these links, and the material that you may find there, are not under the control of the APW CSD. Accordingly, APW CSD is not responsible for the availability of such external sites or resources and does not make any representation to you about these sites or the materials available there. That APW CSD has made these links available to you is not an endorsement or recommendation to you by APW CSD of any of these sites or liable for any content, advertising, products, or other materials on or available from such sites or resources. APW CSD shall not be responsible or liable, directly or indirectly, for any damage or loss caused or alleged to be caused by or in connection with use of or reliance on any such content, goods or services available on or through any such site or resource. APW CSD is providing these links only as a convenience to you.